Gaillard Center Seating Chart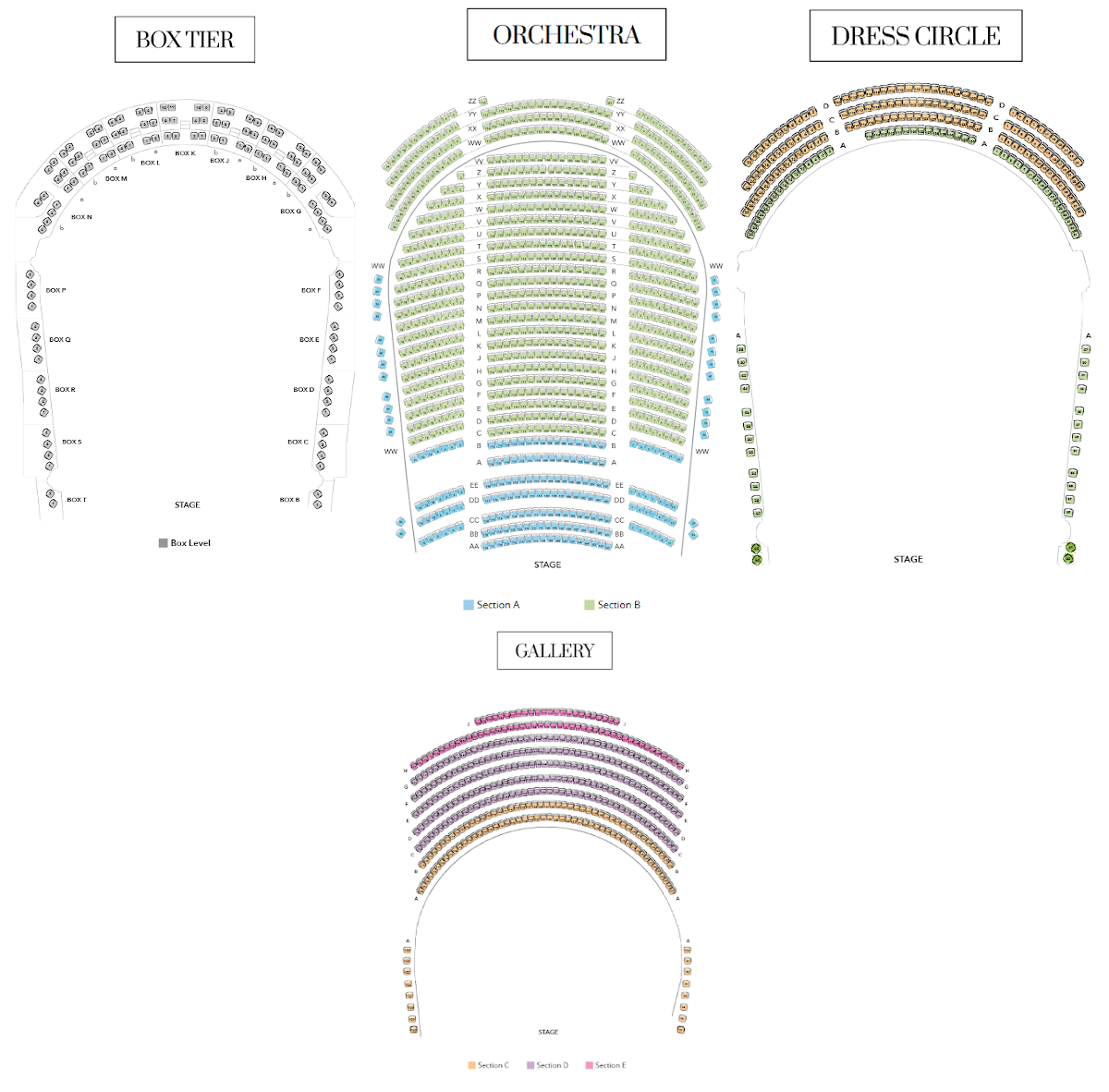 The Galliard Center's performance hall offers 1,800 seats across four sections of the theatre. These four sections offer excellent sightlines and acoustics so you can have a crystal clear viewing experience from all points in the theatre. Seating is a concert hall style with freshly reupholstered seating that offers cushions for comfort and relaxation.
Accessibility seating is available as well as accessible access to restrooms and concessions during the show. For more information, please call 843-242-3099.
NOTE: Different events may require different seating arrangements. When selecting your tickets double check the seating chart for the specific event layout.
You can reserve your ticket today and secure the best seats. Check out the Gaillard Center schedule to see all upcoming events.
For all ticket policies and authenticity guarantees see the ticket information page.